Development
Commercial | Shopping Centers | Mixed-Use
Those "if you build it, they will come" days are long gone. To build successfully requires strategic thinking, exquisite development, and crystal clear focus. "Competition" isn't what it once meant; today competition is where people spend their time and money when they aren't with you. Away from home, yes. On an overnight flight? Yep. Camping? Glamping? So why will they come to you? How will they make that commitment? Will they come back? Does the off-site experience elevate your brand? Basic questions, certainly. Essentials in building successful marketplaces? Absolutely.
Consumer and corporate marketing for urban properties.
The Segerstrom Company
Orange County | Costa Mesa, USA
Strategic Plan and Consumer Marketing.
South Coast Plaza: 2.8 million sf | surpassing $1 Billion annual sales.
GF|a Architects
Property developments | Mexico
Charette for Destiladeras | Puerto Vallarta, Mexico
Residential development | holiday homes.
The Irvine Company
Newport Beach | California, USA
Leasing expansion strategy for Fashion Island: Super-regional luxury shopping center.
Corporate Leasing materials for 23 Community Properties.
Corporate leasing materials for Spectrum Entertainment Center.
East West Partners
Booth Creek Resorts | California, USA
Corporate materials Northstar Village | Lake Tahoe, USA
KSL Capital Partners
Claremont Resort and Spa | Berkeley, California, USA
Consumer marketing for historic Resort refurbishment and divestment.
Northwestern Mutual Life
Corporate strategy and consumer marketing: Western Property Portfolio, USA
Urban development strategic plan | Re-Launch
Hines Interest
the Gallerias | Houston and Dallas, Texas
Consumer marketing and corporate materials for combined 5 million sf / over 500 stores.
Federal Reality
Santana Row | Silicon Valley, USA
Hotel Valencia
Unanchored urban village development.
S.A.I.P. (Portugal)
Boothcreek Resorts
Brookfield Development
Federal Realty Trust
Forbes Cohen
GF | a (Mexico)

C.L. Segerstrom & Sons
Hines | Hines Interest
Northwestern Mutual Life
The Irvine Company
KSL Capital Partners
TrizecHahn
shopping centers
Urban | Regional | Community | Specialty
It is no longer about location alone. Retail is changing dramatically and developers of brick-and-mortar shopping must think far beyond concrete and fountains, planters and skylights if they are to master the ability to deliver investment returns. Being a good construction contractor is not the core competency for breakthrough development today.
Consider this: When will a visionary developer think bigger than the best of the best retailers? It's time. Stop a moment and think about it. The world of consumers are yearning for something else. Something exciting. Something better. Different. Unexpected. So, what are you waiting for?
Ala Moana | Hawaii
Broadway Plaza | California
Canal Plance / New Orleans
Chicago Place | Illinois
Fashion Island | California
Dallas Galleria / Texas

Houston Galleria / Texas
Horton Plaza | California
Park Meadows / Denver
Santa Monica Place / California
Somerset Collection | Michigan
Southcoast Plaza | California
Mixed-use developments
mixing it up can make sense.
Tourism is among the highest-risk businesses on earth. Seasons change. Unforeseen circumstances impact countries, regions, weather. Shopping has become a global redundancy.
So how do the best handle it? Mixing up use patterns is a start when developing the master plan. Nothing will break a pro forma more quickly than assuming a market will respond before considering the many elements that impact consumer decision-making. Before the first shovel hits, before first heads hit beds, build detailed strategy into the bones of the plan.
Private Developer
Private residential island | the Abacos, Bahamas
15 Private lots include joint island ownership, 48-slip interior marina,
7 private beaches, beach club, salt water pool, and more.
EastWest Parners
Boothcreek Resorts | Lake Tahoe, California, USA
Northstar, Tahoe | Year-round mountain village development.
Corporate Sales, Marketing and Leasing Materials.
Village leasing materials.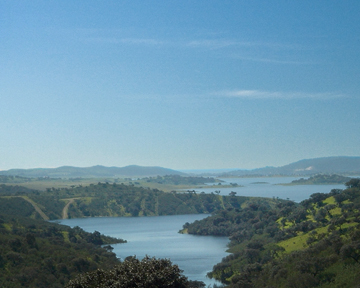 2,000 Hectares development from Charrette stage development.
Strategic Plan and Development Concepts.
Site includes regal history and preserved sites.
Three separate parcels will include multiple hotels, sustainable communities, shopping and recreation.
The Texas Gallerias
Hines Interests | Dallas and Houston, Texas
Site signage | Promotional Marketing | Way-finding.
Ghirardelli Square
Northwestern Mutual Life | San Francisco
Strategic re-use and re-launch plan for an historic urban marketplace.
Fairmont was included in strategy with a private residence club on second and third floors.
Historic Walking Tour / 100th anniversary planned to re-launch the property.
The relaunch received national press over a six-month period.
Substantially increased sales and full occupancy led to the successful divestment.
Federal Realty
Santana Row | Silicon Valley, California, USA
Hotel Valencia | Environmental Vision
Santana Row
Leasing Suite and Corporate Marketing
Successful stands as Silicon Valley central hub.
Urban mixed-use | Santa-Fe, New Mexico
Including Charette, Strategic Plan, Sales & Marketing Materials, and Investment Presentations.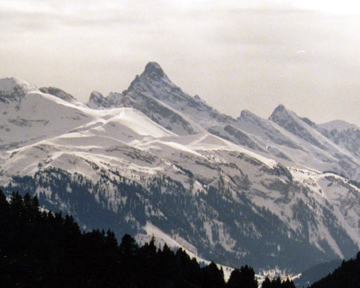 Ongoing plan for village development near Geneva.
Alentejano | Portugal
Bahamas | Private Island
Balvanera | Mexico
Mont Chéri | France
Ghirardelli Square | USA
Destiladeros | Mexico
Northstar, Lake Tahoe | USA
Sea Island | USA
Santa Fe, New Mexico
Santana Row | USA